Miscellaneous Ramblings
by Sheena Beaverson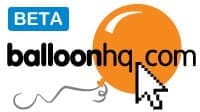 The new BalloonHQ.com Beta logo.
Roll-out of the new BHQ Beta web site
This month, we rolled out a preview of the new BHQ beta web site. The entire site has been rebuilt from the ground up. We have new hardware behind everything, new software supporting the back end, and a total redesign of the functionality of the site. At this point, we're turning on and testing different parts of the site as we move to the new system. While we're not ready to release the whole site yet, a hands-on demo is long overdue.
Through BHQ Event Coverage of the 2014 World Balloon Convention, you were invited to view photos through the updated photo gallery interface that BHQ 2.0 brings. Our coverage team of Larry Moss and Todd Nuefeld were able to get photos on-line more quickly than we have in the past, using WordPress functionality that will eventually extend to all of our members. This will help you document events or simply build a larger portfolio.
Improved portfolio pages now serve as full web sites that are easy to maintain. A test version of Larry's portfolio is online for viewing now. All existing portfolios will soon be converted to the new system with introductory layout so you'll get the new functionality without doing any work until you're ready to take advantage of the new features.
The new event Calendar shows events in much greater detail than before. You can even get a map to take you to the event. As a test, we translated all events for March 2014 to the new calendar; please note that we have not transferred all of the existing event information yet.
We're doing our best to make BalloonHQ a showcase for balloon artists and enthusiasts. Weve had a long list of desired site updates in our minds for far too many years. As you look around here, you'll see a some of the new, splashy features. You'll also see a some dead links, or links that take you back to the old BHQ. And, we have logins turned off on the new site, so you cant modify your portfolio info yet, or upload new photos to the new site. As we finish cleaning things up and making sure they behave properly, we'll orchestrate a migration from the old site and you'll gain access to the new BHQ.
World Balloon Convention 2014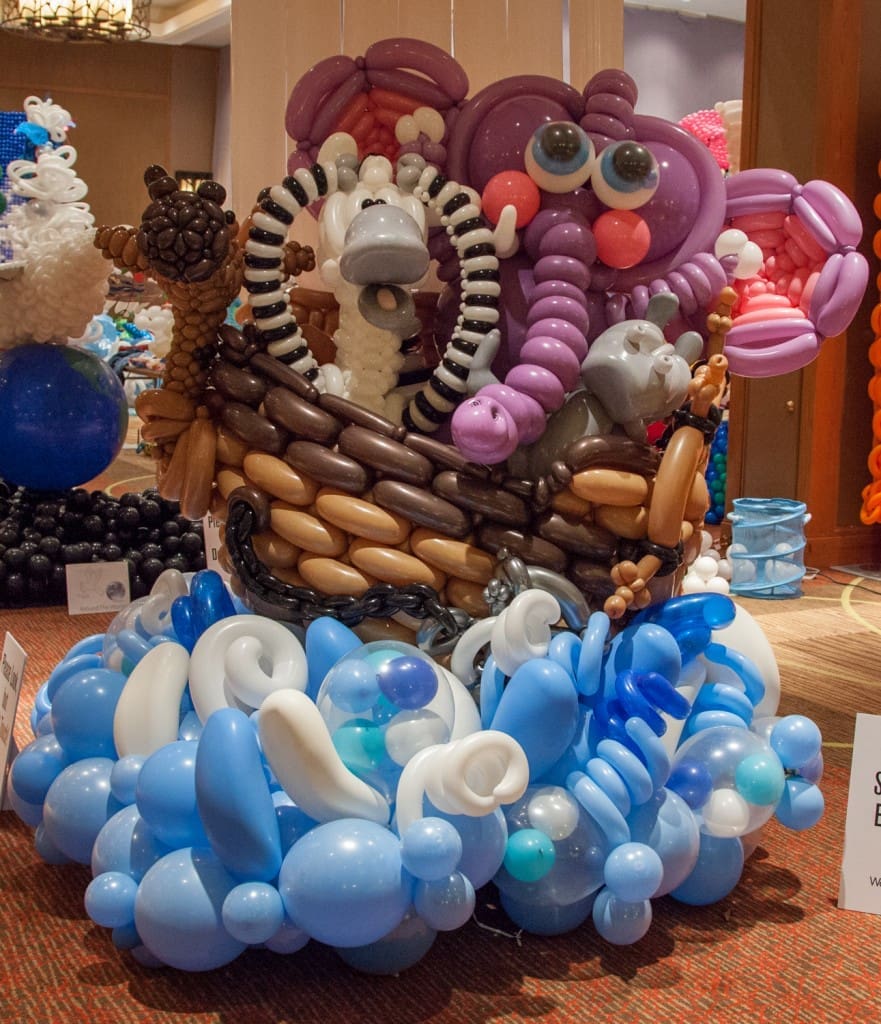 WBC Photo.
The 2014 World Balloon Convention was held March 26-30, 2014 in Denver, Colorado. A Qualatex event, the WBC 2014 offered seasoned balloon professionals and newcomers to the industry a wealth of balloon education, as well as amazing networking opportunities, competitions, parties, and more. The WBC mission is to help every balloon professional and every balloon business achieve success and thrive.
"This is the most amazing balloon art I have ever seen. So many incredible details!" — Treb Heining while viewing the Large Sculpture entries.
Todd Nuefeld writes:
The convention is well under way with classes, competitions, decorating, and more. I've been walking around seeing old friends, new friends, and very old friends! There are people here from all over the world, and we are all having a blast.
I spent this afternoon gaping in awe at the competition pieces, which you can see on balloonhq.com. I wish everyone could physically be in the room to take it all in. It's impossible to capture everything in an image. Please go and see the pics and be sure to zoom in and look at the details. There are so many intricate distortion and twisting and fantasy-flower techniques blended together to add detail to already amazing sculptures. For example, there is an entire river of lava made from fire-colored balloons wrapped over wire. And that's just one part of one huge entry.
In addition to the sculpture competitions, there were some intensive beginner classes this afternoon. The rooms were packed for Tim Vlamis's business intensive, and the all-star twisting intro, and the retail basics.
For me, the highlight was making my own balloon. Seriously. I went to Mr Q's Lab, and made my own balloon! It started with a short video that showed the process of making a balloon from tree to bag, and then we all made a red round balloon.
Next up is the official welcoming, followed by some jamming, flash classes, and contests. I'm sure there will be more surprises and highlights; I'll try to take notes and report back later.
See BHQ Event Coverage for the World Balloon Convention 2014 and view the WBC 2014 Winners List. The World Balloon Convention in 2016 will be held in New Orleans, Louisiana, USA.
Twist & Shout 2015 Location and Dates announced
After scouting some super-secret locations, Patty and Royal Sorell announced that Twist & Shout 2015 will be held January 21 to 25 in Las Vegas, Nevada right in the middle of the Las Vegas strip at Harrah's Hotel and Casino. Rooms will be $65 per night plus an $18 resort fee.
FLOAT 2015 returns to St. Louis, Missouri
FLOAT will return to the St. Louis Airport Marriott for the 2015 convention. The list of instructors announced to date includes: Rob Balchunas, Diana Glandon, Eddie Heyland, Jan Iams, Linda Kiss, Dante Longhi, David Mahoney, Anne McGovern, Sandy Pressley, Eric Quetire, Jill Shortreed, Lisa Swiger, and Melissa Vinson. Secure your registration today!