Miscellaneous Ramblings
by Larry Moss
Betsy Ross, as per legend, creating the first US flag. Sculpture by John Forbes.
Balloons on TV
It's not unusual to see balloons on TV these days. From soap operas to national conventions, balloons have made quite a showing. With each appearance there seems to be a race to be the first to mention it on one of the BHQ forums. The excitement is understandable. As balloon artists, we like to see our medium presented well.
In the last few weeks we've seen discussion in the twister forum go well beyond just a mention of a few balloons. America's Got Talent, one of the recent entries into the world of reality television, has featured a couple of balloon entertainers. This has stirred up quite a discussion about what "balloon entertaining" is.
Even my three year old daughter joined the discussion. (Well, it was in our living room and, until now, not part of the public banter.) She asked why Don was doing Daddy's show on TV. Not wanting to lessen her image of me, I replied, "People wanted to see that show on TV, but I was too busy taking care of you. I told Don he could do it." A toddler obviously can't grasp the differences between different performer's styles. To most of the BHQ audience, it would be easy to tell the difference between what Don and I do. But what was interesting was the rather active discussion about public perception of our art on stage and television. Would most of the viewing audience know the difference, or even care? What makes an entertaining performance?
Evolution of Balloon Entertaining
Depending on who you talk to, you'll get different answers about the origins of balloon entertaining and balloon twisting. The BHQ editors recently received email from Joseph Maar about his father, Henry Maar. Joseph has sent quite a bit of compelling information about his father's career as a balloon entertainer before there was such a thing. Joseph believes that his father was the inventor of the balloon animal. If this is true, some of the information we have online regarding the history of balloon twisting needs to be updated to correct this error.
Henry Maar started twisting balloons (what we now refer to as airships – the long, skinny pencil balloons appeared on the scene much later) for family and friends in the 1920s and began performing in public in the 1930s. It's an interesting enough story that the rest of it will be shared in a future column. I have a list of people I hope to talk to soon about Henry. I'd like to find people that have first hand information about his contribution to the art. We may never know if he was truly the first balloon twister, but that may not matter. We do know he was an entertainer and early pioneer and we can learn from his career. For now, I wanted to give everyone a look at a video Joseph provided from 1977. It's a balloon performance that appeared on television on Bozo's Circus.
Note that this is nothing like what you expect of a balloon entertainer today. By today's standards it's slow and rather uninteresting. We can talk about what makes a good performance. We can even argue over whether any in our field have really achieved the level of value entertainment. But to an audience that had never seen balloon twisting, this was incredible to watch. What is entertaining is all a matter of perspective, and I really enjoyed watching what evolved into the art I've fallen in love with.
Watch Henry Maar on Bozo's Circus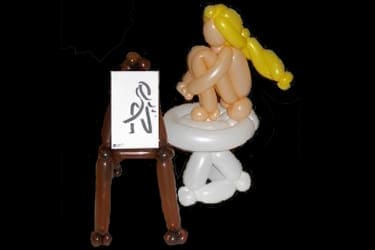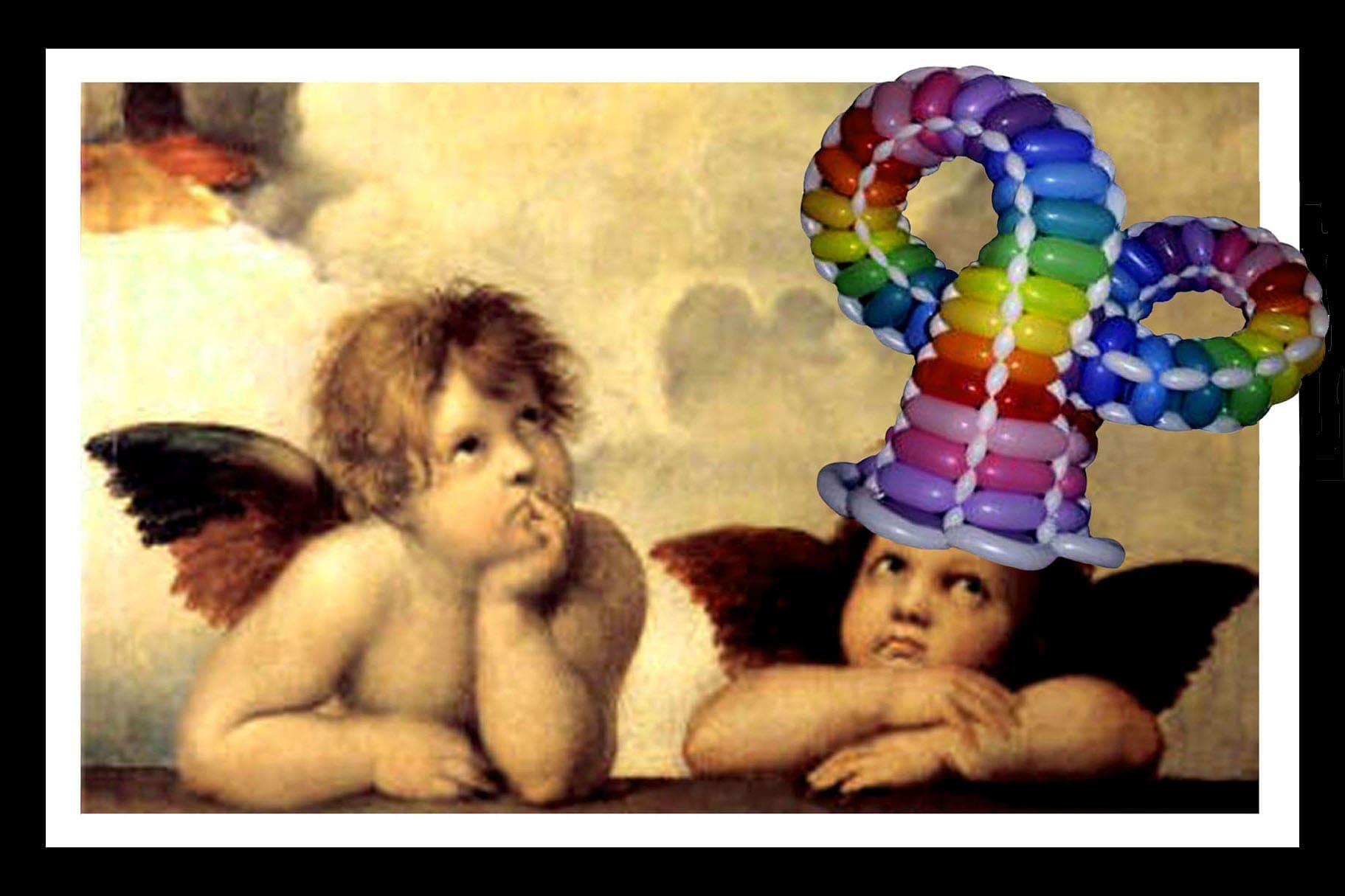 Cherubs and nudes – common subjects of artists
Featured artist portfolio: Marie Dadow
Marie Dadow, aka Just Marie, is a balloon entertainer based in Phoenix Arizona. Marie has created balloon art for corporate and private events throughout the southwest United States. Her incredible balloon sculptures and face painting designs appeal to adults and children alike.