Boo Boo Bear & Fun Ball
by Ralph Dewey
The Balloon HQ challenge this month is a character or animal from latex gloves.
I've got two ideas for you this time, a Boo Boo Bear from a latex glove and a fun ball made from three #260 balloons.
Boo Boo Bear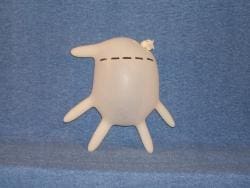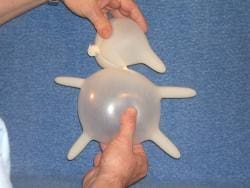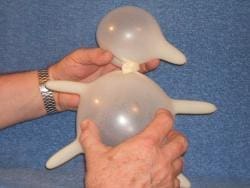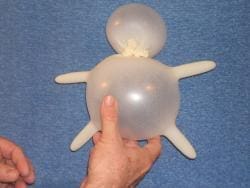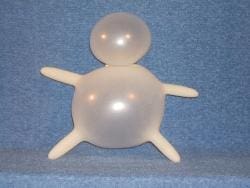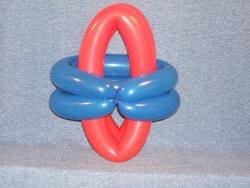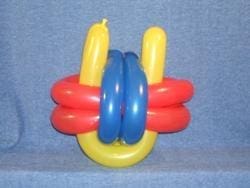 Shift and position the knots of all three balloons so that all of their knots are inside and therefore out of view.