Quick Easter Basket
by Ralph Dewey
This months BHQ challenge is an Easter Basket.
Quick Easter Basket
Well-known twister Paul Belanger shared his quick Easter basket creation with me and I thought that you might like to add it to your repertoire. You'll need one #260 balloon for the basket and one Slim Jim balloon for the egg. The Slim Jim balloon is the Wobbly Knobby balloon that measures about 5″ by 60″ and has streaks and splashes of color painted on it. A piece of the Slim Jim balloon is used as the Easter egg. However, you could substitute a piece of a #350 balloon, a #321 Bee Body or a Link-a-Loon balloon. If you substitute, you might like to add some Easter egg decorations to the balloon egg.
Begin with the #260 balloon. Inflate it fully except for about 1-1/2″ and tie off the nozzle. Twist off two 6″ bubbles. Fold them and tie them with the nozzle. Twist off another 6″ bubble and roll it through the first two. This is sometimes called the bird body maneuver or a 3-bubble roll through. Twist off a 1″ bubble and ear twist it. Twist off a 1″ bubble on the nipple end of the balloon and connect it to the other end of the basket on the nozzle side.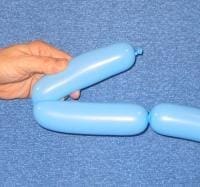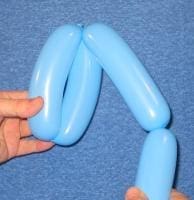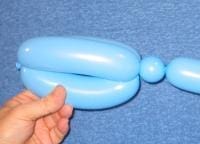 Take a short piece of a Slim Jim balloon and make a 5″ bubble with a knot on each end. Wrap the end pieces to the ends of the basket.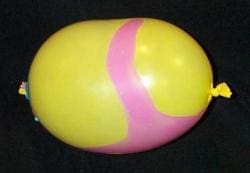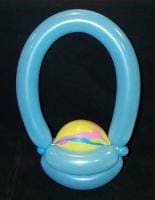 Easter Sunrise Hat
Another idea is to make an Easter Sunrise hat. This hat could represent the time when Jesus was discovered alive on Easter Sunday at sunrise. Basically you make a 5-pointed star from yellow #160 balloons and place a round balloon in the center of it. Make a simple Indian hat from a white #260. Attach the bottom of the star to the front of the hat band. Make a small bubble on the nipple end of the feather and attach it to the star point on top.