Just Another Octopus
Gene Tamashiro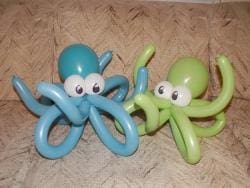 Aloha Fellow Twisters,
In Hawaii, the octopus is an important part of our culture. So naturally I needed to come up with a relatively simple, but quick and cute design. So here's my version of the octopus. Enjoy!
Balloon's Needed:
2 – 160's Robin's Egg Blue (you may use any color you like)
1 – 5″ Round Robin's Egg Blue or any matching color (I'm using Tropical Teal cause I don't have R.E.B.) 1 – 5″ Round White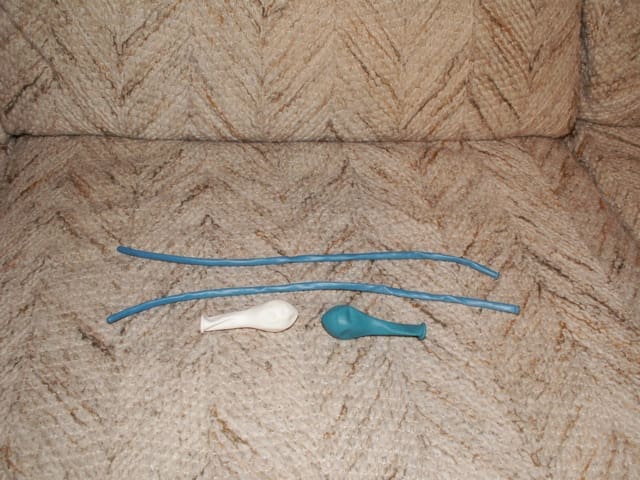 1) Fully inflate, burp and tie the first 160. Repeat for the second 160.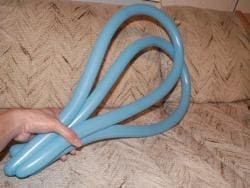 2) Grab all the ends of the 160's, find the middle and twist it at the middle.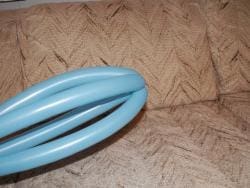 3) Measure about 15″ from the twisted end (a little more than half) and twist all four sections as shown.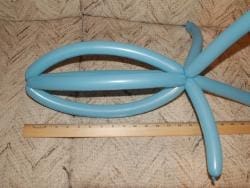 4) Now combine the top and middle twists together and position as shown.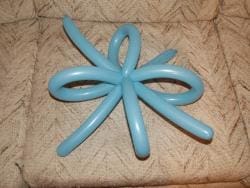 5) For the body, inflate the 5″ Round Robin's Egg Blue(remember I'm using Teal) to about 4″ and tie it on the center of the 160's.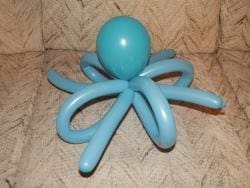 6) For the eyes, inflate the White 5″ to about 2 1/2″ and tie it off and then split it in to two bubbles then position it at the base of the body as shown.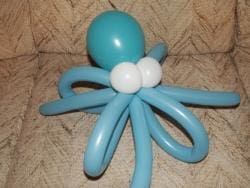 7) Now the most important part, curl each single leg by wrapping it around your finger to give a soft curl. This will give it some movement when looking at the sculpture.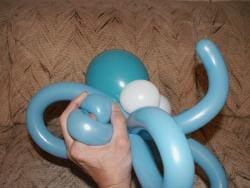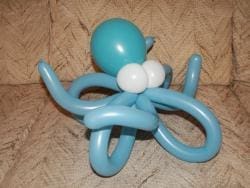 8) Add the art work for the eyes.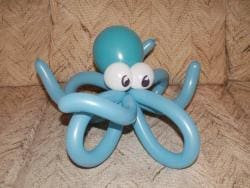 Tips: Send your money to…… Oops… I meant that you can mix colors of the legs or the body to make it more colorful. Experiment and have fun. If you have any questions, suggestions or comments, please let me know.
Mahalo,
Gene Tamashiro
(808) 686-1068
creativeair@balloonhq.com
www.creativeair.balloonhq.com