Press Releases for March 2007
Jump start your spring sales with latex and Microfoil balloon designs from the "Qualatex Spring Collection 2007" catalog, along with FREE downloadable Spring Bouquet Ideas! The Spring Collection features many new designs that are sure to boost sales, while the bouquet ideas provide ready-made combinations to make your job easier.
The Spring Collection includes a variety of new designs for:
Mardi Gras – Decorate and inspire themed parties all year long with the colorful new "Mardi Gras Masks & Beads," a see-through 20″ Microclear balloon with coordinating latex.
St. Patrick's Day – Get ready for the luckiest day of the year with new 11″ and 16″ latex St. Patrick's Assortments, which include multiple designs in each bag for endless possibilities.
Easter – Offer the pastel 19″ "Happy Spring Easter Egg" shape for single-balloon sales, or pair it with "Happy Spring Easter Dots" latex balloons for a fresh Easter bouquet.
Administrative Professionals' Day – Lift spirits and help employers show their appreciation with the new 18″ "Thanks! You're The Best! Stars" Microfoil balloon.
Visit "Balloon Ideas" on qualatex.com for more design inspiration.
Download or request a FREE "Qualatex Spring Collection 2007" catalog at 'Online Catalog' on qualatex.com or contact your Qualatex distributor. For the name of a distributor, visit 'Distributors' on qualatex.com or call 1-800-356-0901 or 316-685-2266 outside the USA.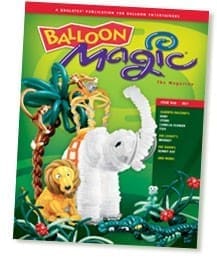 Discover a variety of whimsical creations by Alberto Falcone in the latest issue of "Balloon Magic – The Magazine" (#81272), including a Baby, Stork, and Camelia Flower. You'll also learn a quick one-balloon Monkey by Ori Livney, a Bunny Hat by Pat Bohn, and more!
Visit 'Balloon Magic' on qualatex.com to subscribe, or call 1-800-356-0901 or 316-685-2266 outside the USA.
Imagine your photo on the cover of "Balloon Images" magazine! It can happen if you enter the "Balloon Images" Cover Contest, which offers the prize of having the winning photo appear on the cover of the Oct/Nov/Dec 2007 issue.
The deadline for submitting photos is July 1, 2007.
Make sure your photo submission:
Uses only Qualatex balloons
Follows the California Balloon Law
Is high-resolution – 300 dpi and can be sized to 8.5″ x 11″ (digital) or 8″ x 10″ (print)
Entries from individuals and groups will be accepted, and multiple entries are also welcome. Don't forget to include contact information with your photo submissions.
Please e-mail electronic submissions to images@qualatex.com.
Or, send hard copies and CDs to:
Pioneer Balloon Company
ATTN: Balloon Images
5000 E. 29th St. North
Wichita, KS 67220
If you have questions about the "Balloon Images" Cover Contest, call 1-800-356-0901 or 316-685-2266 outside the USA.
See if you qualify for a FREE subscription and check out back issues of the magazine at "Balloon Images" on qualatex.com.
DJ Ehlert is the new owner of Majiloon. DJ is a full time professional performer, president of Kenosha Magic, and the author of "Success Strategies for the Restaurant Performer."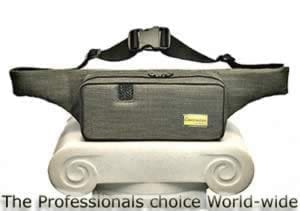 Easy to use!
Ergonomically custom fit – you can't feel the weight!
E-Z Battery change & charge!
Zip-back wrap around nozzle!
Hands & arms free operation!
Lifetime Motor!
Special industrial fabric – Hand-sewn!
Quiet!
One Handed inflation!
Safety shut off!
Charger included!
Now Inflate effortlessly!
BHQ has a new sponsor. Knot Me is a balloon tying tool with no moving parts that will knot your balloon and attach ribbon in one simple motion. No more sore fingers, blisters or band-aides. Whether you are right or left handed, the built in blades for cutting and curling the ribbon make tying balloons easy.
Included in the design is a post for building balloon arches. Designed for the balloon professional, Knot Me will save you time and money.
We are very pleased to Introduce this unique new concept to the balloon industry. Go ahead, tie one on with…