Press Releases for February/March 2010
World Balloon Convention 2010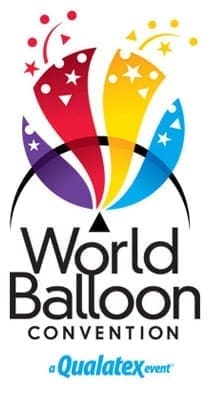 The World Balloon Convention is less than one month away. Are you ready for your experience at the WBC? Before the big event arrives, get prepared by checking out a quick summary of what to expect at the opening night and Grand Gala parties, along with several last-minute tips and reminders!
Parties:
When you walk through the doors of the first-ever World Balloon Convention, expect to be amazed by an incredible lineup of special events. Two of the main highlights include the Opening Night Costume Party and the WBC Grand Gala. See their descriptions below to find out all you need to know about these two exciting parties!
Opening Night Costume Party: "Balloon-a-Mania: All You Need is Love …. and Balloons"
If you're a rock-and-roll fan and balloon lover, then this is the party for you! It's time to dig out your grooviest '60s attire, channel your favorite Beatles song, and get ready to celebrate at the first-ever World Balloon Convention Opening Night Costume Party! This psychedelic theme party will transport you back to the days when long hair and peace signs were all the rage. Expect to see tons of color, lights, and retro-inspired balloon decor, along with an official welcome from the WBC team. Come enjoy a cocktail and hang out with your fellow delegates and instructors before the party really gets groovin' with '60s-inspired hors d'oeuvres and dancing. Don't miss this exciting WBC kick-off event. It's going to be one smashing good time!
WBC Grand Gala: "A Night of Stars"
Experience an unforgettable "Night of Stars" at the WBC Grand Gala, where you'll find a spectacular, starry scene that will come to life with dazzling designs and never-before-seen special effects. You'll witness the ultimate in balloon decor.designed to "wow" and inspire balloon professionals from around the world. Come out for an evening full of glitz and glamour along with fine food and drink; and expect surprises throughout the evening as we unveil the WBC 2010 competition winners, and then celebrate by dancing the night away! Attire is black-tie optional (business attire, suit, or tuxedo; cocktail or evening dress). Seating is by reservation only. Seating sign-up is at the WBC Registration Desk between noon on Thursday, April 15, and noon on Saturday, April 17.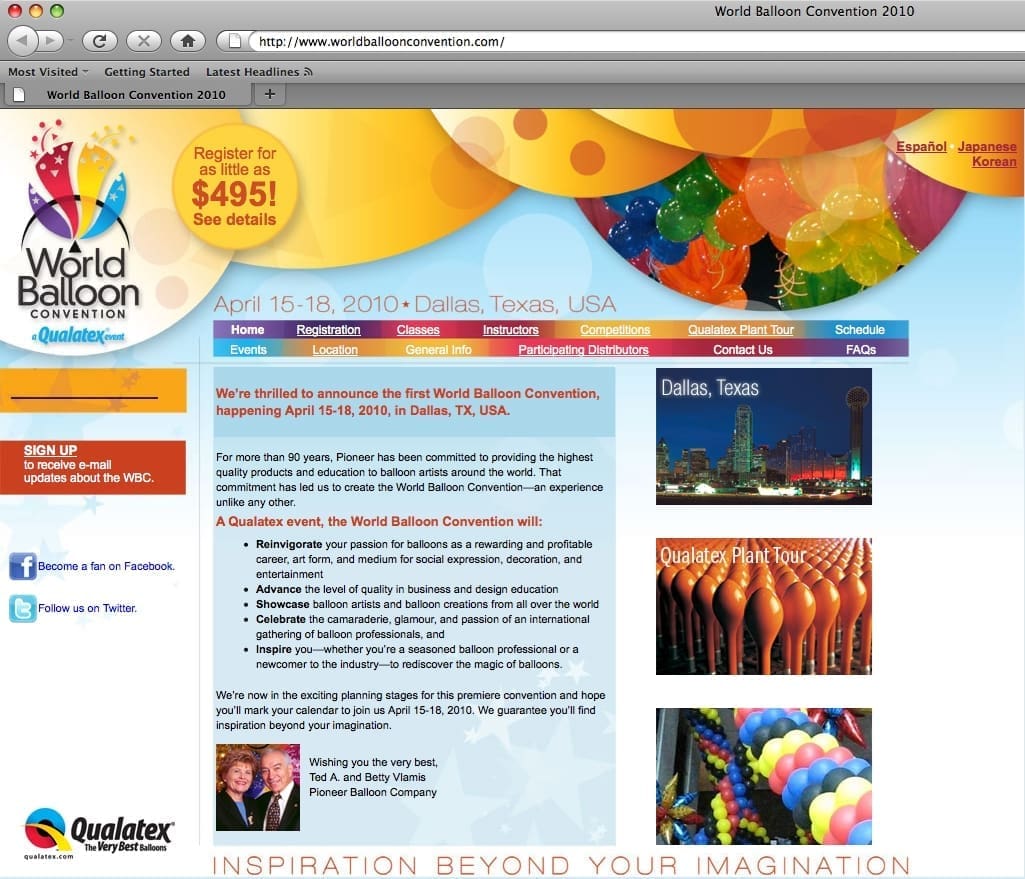 Reminders:
Be sure to select your classes, preferred Dallas Plant Tour time, and all other schedule items before you arrive at the convention to save time and ensure you get into the classes and special events you want.
Don't forget that there are many volunteer opportunities at the convention, so make sure you visit the WBC Registration Desk to see how you can get involved. You'll gain hands-on experience and meet other talented balloon artists when you sign up to help build decor for various events throughout the week.
Note that all remaining balances, including registration costs, are due by March 31.
Tips:
For tips on what to wear, what to bring, where to eat, and how to maximize your experience at the WBC, visit the "General Information" page on WorldBalloonConvention.com to find all of this helpful information and more.
Our instructors on spotlight this month are:
---
Rocky Toomey, CBA
Future Affairs Productions, East Providence, RI, USA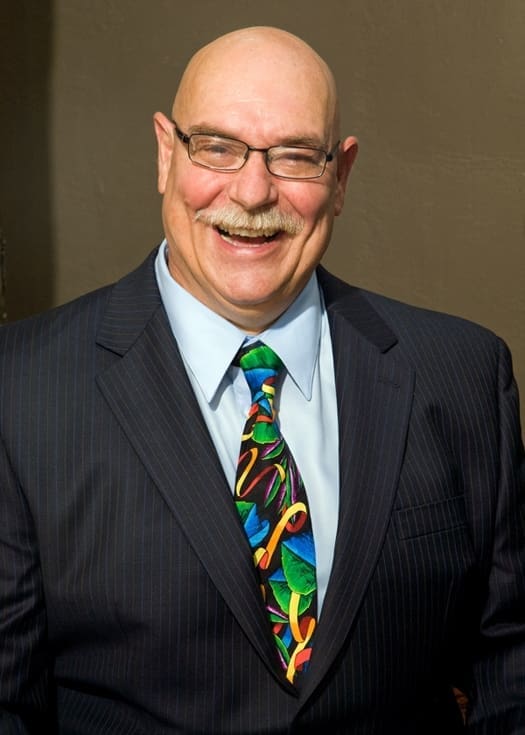 Teaching: Position Yourself in the Corporate Market and Spectacular Drops & Grand Effects
Designing: Grand Gala Decor
For more than 25 years, Rocky Toomey has designed incredible themed settings in venues around the world. With a talent for manipulating special effects, Rocky's designs focus on allowing guests to be a part of the experience. Rocky got his start in the balloon industry when he moved to Hawaii and opened the first balloon company in the state. As a pioneer in the balloon decorating industry, he also helped establish the International Balloon Arts Convention (IBAC) and the Festival of Balloons, which invited the general public to view large-scale balloon sculptures. As vice president of Future Affairs Productions, Rocky has used his talents for the past nine years to produce stellar designs. His work has earned him many industry awards, including the prestigious Special Event Magazine Gala Award in 1989, 1999, and 2009, and the IBAC Crystal Award.
"At last, a balloon event to rival IBAC! It will be great to see and work with everyone again. The Grand Gala decor is going to be unlike anything you've seen. Make sure you're on my crew to learn how it's done!"
-Rocky Toomey
---
Terry Mulryan Toomey
Future Affairs Productions, East Providence, RI, USA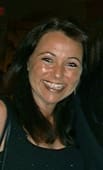 Teaching: Position Yourself in the Corporate Market and Spectacular Drops & Grand Effects
As president of Future Affairs Productions, Terry Toomey has been offering superior client services in the special events industry since 1983. Her successful business is one of New England's largest premier prop companies with more than 25,000 square feet of props and scenery. With more than 25 years of experience, Terry's energy and passion is seen through the genuine care that is given to each client. She's won the Special Events Gala Award for the best wedding of 2008, and more recently was chosen as a finalist by Event Solutions Magazine for the 2010 Spotlight Award for Event Planner of the Year. Terry's goal at Future Affairs is to determine the needs of every client and then top it. The business' list of clientele includes Fidelity Bank, Qwest Communications, Jarvis Green Foundation, NHL, and many high-profile entertainers such as Bruce Springsteen, the Rolling Stones, and Phish.
"How exciting to teach at a balloon industry event again. It's been too long since an event of this caliber has hit the stage. We have so much knowledge to share! When will we sleep?"
-Terry Mulryan Toomey
---
Amanda Armstrong, CBA
Top Hat Balloon Werks, Mission Viejo, CA, USA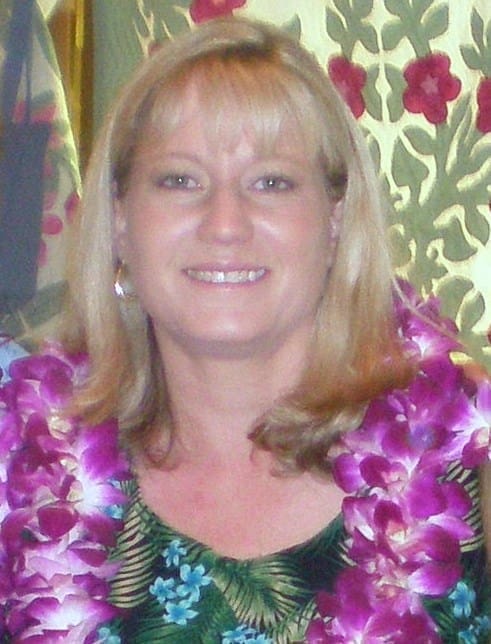 Teaching: Weddings that Wow and Thematic Decor and Designs that Deliver
After earning her bachelor's degree in Behavioral Psychology and Human Resources Management, Amanda pursued a 16-year career at San Onofre Nuclear Generating Station in Southern California. But, her ulterior interests eventually led her to the balloon industry where she began her business, Top Hat Balloon Werks, in 1998. She's had much success producing memorable event decor and special effects in the Southern California area, and in the past five years has promoted the balloon industry both nationally and internationally through balloon business and design education. Amanda is also the executive producer of West Coast Event & Balloon Arts Convention, and has been an instructor for Conwin, Western/Westwinds, and Summer Balloon Camp. Amanda has placed in competitions for both Large Sculpture and Centerpiece at the International Balloon Arts Convention in 2006 and 2007, and Balloon Camp in 2005 and 2006. She's a member of the SoCal QBN chapter where she has held the position of vice president of executive finance, vice president of marketing, and Web designer. Amanda also has a Certificate in Corporate Event Planning from Cal State Fullerton.
"I'm extremely excited about the World Balloon Convention because education, now more than ever, is an important part of sustaining a business. Learning more effective and efficient ways of doing business is what the WBC is all about. I have no doubt that everyone who attends will go home with valuable new ideas and the confidence to run a successful balloon company."
-Amanda Armstrong
---
David Taylor, CBA
MAD Balloons, Sydney, Australia

Teaching: Dazzling Dancefloors with a Difference and Speed Decorating for Classic Decor
David has been successfully operating MAD Balloons in Sydney, Australia for more than 18 years, and has built a reputation as one of Sydney's best corporate balloon decor providers. With his innovative designs and a host of loyal clients, David's enthusiasm and passion for balloons has grown and maintained his company's success. He was also a founding member of the Qualatex Balloon NetworkSM (QBN®) Chapter in Sydney, and is a member of the Australasian Balloon Artists and Suppliers Association (BASA). David earned his bachelor's degree in education from Sydney University, and not only enjoys teaching a wide array of balloon art techniques, but also how to start and grow a business.
"I've found that when you share some of your knowledge and experience, you always get something in return. So when it comes to teaching at the WBC, I consider it sharing a part of who I am and what I'm passionate about. I'm very much looking forward to the WBC and my hope is that everyone attending will share some of themselves, too."
-David Taylor
"Balloon Magic-The Magazine" #59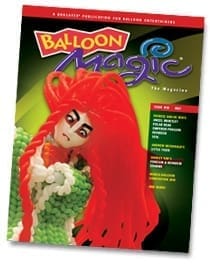 Break the freeze of winter with hot, new twisted designs inside "Balloon Magic – The Magazine" #59! This exciting issue is filled with pages of easy-to-follow figure instructions, an insightful article on the World Balloon Convention 2010, a Spotlight story on magician and balloon entertainer, Willy Monroe of Madrid, Spain, and more!
Dive into issue #59 and you'll expand your repertoire of designs when you learn how to make a Seal, Reindeer, Polar Bear, Angel Bracelet, and Emperor Penguin by Patrick van de Ven, Penguin and Reindeer Charms by Shirley Ray, CBA, and a Little Tiger by Andrew McDonald. You'll also get a dose of twisted inspiration from a colorful Show and Tell spread featuring designs from artists around the world.
To subscribe to "Balloon Magic-The Magazine," visit qualatex.com and fill out a PDF order form, or call 1-800-865-4603, or 316-685-2266 outside the USA. Find figures from past issues in the "Balloon Magic Index", then click on "Back Issues" to purchase.
Apr/May/Jun 2010 "Balloon Images" Magazine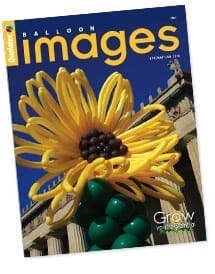 Spring is just around the corner, which means it's the perfect time to get your copy of the latest edition of "Balloon Images" magazine! Inside you'll find insightful articles on topics such as e-mail newsletters and themed graduation parties; all of the latest Qualatex® products; a designer showcase on Alex Arroyo, CBA, of Mexico City, Mexico; a newly-redesigned Balloons To Go section with retailer-friendly features; and much more!
Don't miss this exciting issue that's packed full of helpful tips, new design ideas, and all of the tools you need to make your spring season more profitable than ever! See if you qualify for a free subscription to "Balloon Images" at qualatex.com where you can also check out back issues of the magazine for useful information and plenty of design inspiration.
NEW Graduation and Mother's Day Business Boosters

Look for the new Business Boosters on qualatex.com for tons of fresh ideas that will help you boost your sales this Mother's Day and graduation season! Expect to find creative bouquet and decor ideas, quick sales tips, and easy-to-follow instruction sheets for a variety of profitable designs. And if you're a member of the Qualatex Balloon NetworkSM (QBN®), you'll be granted exclusive access to even more helpful resources.
The Business Booster at qualatex.com is your one-stop source for all your holiday AND everyday needs. You'll find the latest Qualatex products and design ideas, as well as plenty of helpful business articles that will give you insight into the topics you deal with most. This new, convenient tool makes it easier than ever to locate the information and ideas you need in one, central location.
What are you waiting for? Boost your bottom line and launch your business toward success by checking out the Business Booster TODAY!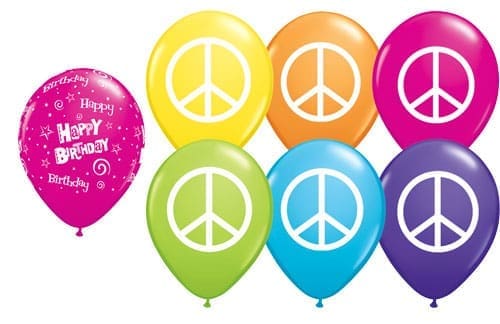 New Additions to Continental Sales' Private Reserve Line! 11″ Birthday Wild Berry and 11″ Peace Sign Assorted: Yellow, Orange, Wild Berry, Lime Green, Robin's Egg Blue and Purple Violet.