Frog
by Tim McConeghy
1. Inflate a 6″ heart to about three inches and a green 260 leaving a
4″-5″ tail.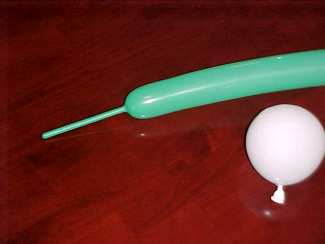 2. Twist two 1/2″ pinch twists at knot end of the green 260.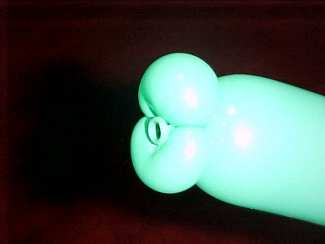 3. Twist a 1″ bubble followed by a 1″ pinch twist.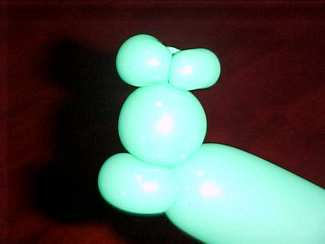 4. Twist another 1″ bubble followed by a second 1″ pinch twist.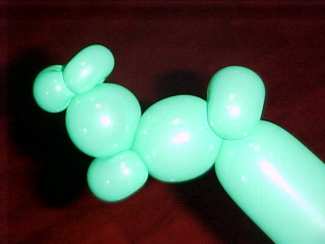 5. Twist a 7″-8″ loop.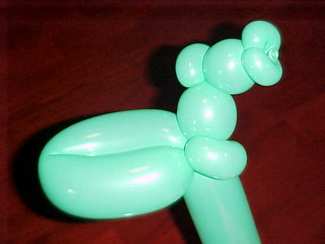 6. Tuck the pinch twists from step 2 through the loop.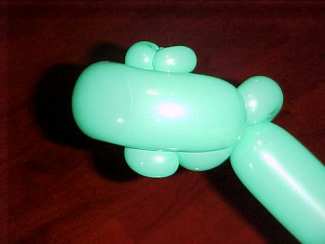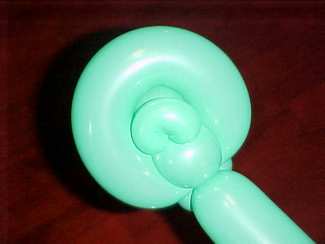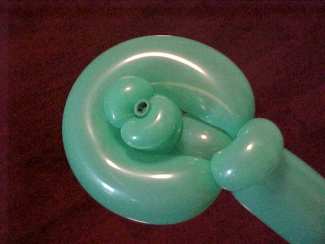 7. Twist two 3″ bubbles and lock twist to create the front legs.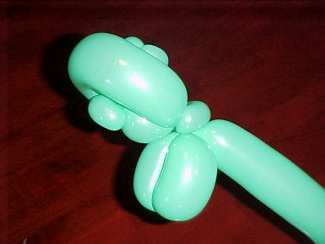 8. Twist a 3″-4″ body followed by two 7″-8″ bubbles. Lock twist these
two bubbles leaving a 1″ or smaller tail.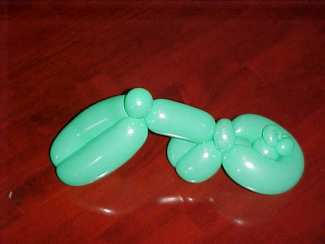 9. Tuck the legs from step 7 into the legs from step 8. Just like a
basic bunny.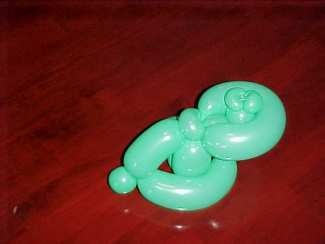 10. Twist the heart in half and add to the frog base.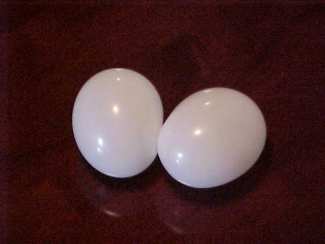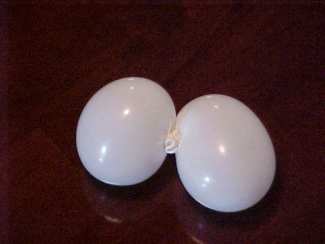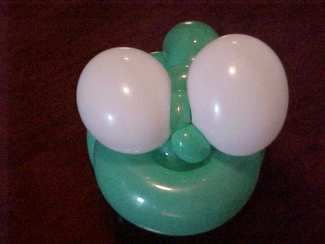 11. Add artwork.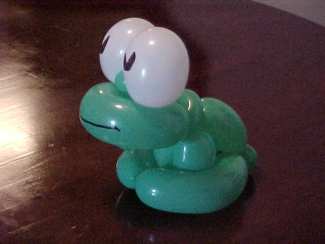 12. Jazz it up with a red 160 for a tongue. Attach the knot to the
pinch twist from step 3 which should portrude below the loop from step 5.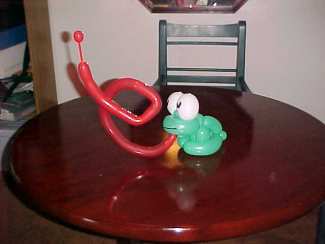 Presentation ideas
Use trivia or humor to keep your audience
involved. Did you know frogs have teeth? Two to be exact, called vomer teeth
they are located in the upper palate and have no real use. Maybe that
explains why this design BITES. HA HA HA. Thanks to the princess and the
frog story this design is very popular with teenage girls, and who can blame
them for wanting to kiss a frog, have you taken a look at the teenage boys
these days. You could also search the archives at balloonhq for frog jokes,
I seem to remember a whole lot of them from a year ago. Why did the frog
croak? He was a worry wart.
Remember it's latex, it's safe, and you are the best twister in your socks.