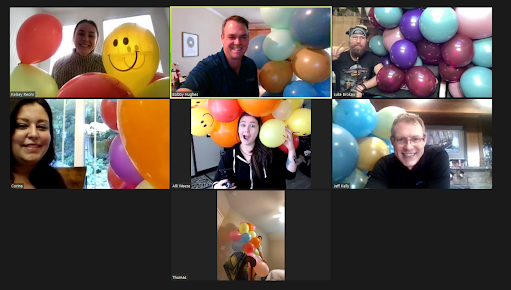 Balloon Suite
Sales and Marketing for Decor & Entertainment Busineses
Welcome to Balloon Suite, the high-tech toolkit designed to help balloon decorating and entertainment business owners grow their sales, overcome challenges, and reach their goals. With years of experience in the industry, our team is dedicated to providing effective solutions tailored specifically to balloon decor businesses.
Don't just take our word for it—our satisfied customers can attest to the success they've experienced with Balloon Suite. From driving consistent and predictable new clients to generating significant revenue, our strategies have made a tangible impact on their businesses.
We understand the struggles that balloon decor businesses face, which is why we offer comprehensive plans to address the most common challenges. Whether it's reaching your sales growth targets, expanding your team, or creating efficient systems and processes, Balloon Suite has you covered.
Our toolkit includes a range of features and resources to help your business thrive. From balloon decor-specific website templates to proven methods for driving website traffic, we have the tools to showcase your work and convert shoppers into loyal customers.
With our affordable plans, you can choose the package that suits your business needs. Bronze, Silver, and Gold plans offer various features such as online stores, local Google search position growth tools, networking sessions, advanced sales systems, and done-for-you blog and social media content.
But our support doesn't stop there. We go beyond sales and marketing to tackle your biggest business challenges. Our experts can help you optimize your Google Business listing, ensure ADA compliance for your website, and highlight the power of having a dedicated website to enhance your sales compared to relying solely on social media platforms.
Experience the growth and success that comes with Balloon Suite. Let us handle the marketing, sales, and business growth tools so you can focus on your art and your team. Join us today and take your balloon decor business to new heights.
Contact Listings Owner Form