Balloon HQ Featured Photographs:

November Dance Floor Decor
You may view Featured Photographs and information from past months here!
Photograph supplied by Sandi Hankins
This photograph shows Prom dance floor decor for a high school in Texas. Decor was created by Sandi and Stan Hankins of Love It! Balloon Decorations.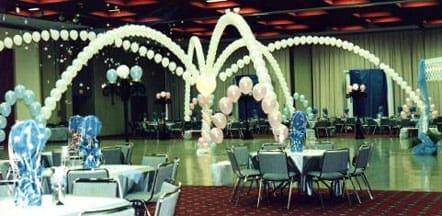 Photograph supplied by Sue Ward
This photograph shows wedding reception decor for a 20 by 20 foot dance floor. Helium-filled dancing balloons floating about the floor on 2-foot straws.
The arches, columns and center pieces made a very large room warm and friendly. The column are topped by a 40-inch diamond clear balloon with stars, inflated to 36 inches. Decor was created by Sue Ward for her niece's wedding.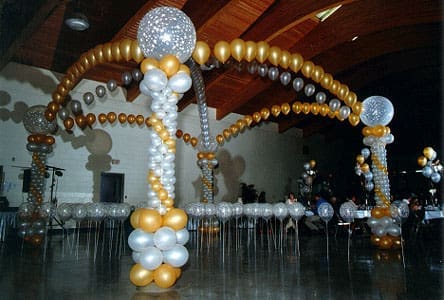 This site and the e-mailing lists are owned and managed by Balloon HQ, LLC.