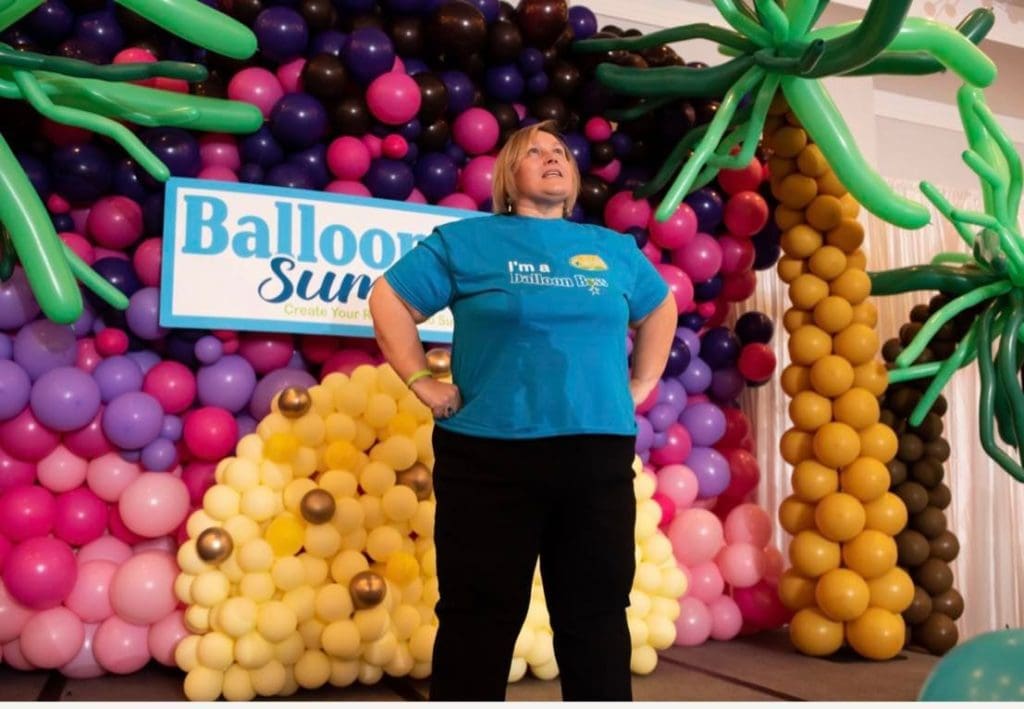 Join us at Balloon Boss Summit 2023, where you'll gain the skills, confidence, and strategies to take your balloon business to new heights. From November 5th to 9th, immerse yourself in a transformative experience filled with collaboration, learning, and networking. Our team of instructors and mentors, along with like-minded Balloon Boss attendees, will guide you in creating effective systems for growth and help you craft a personalized roadmap to success.
Benefits of Balloon Boss Summit
Professional Photography and Marketing Support: Leave the event armed with professional photography to enhance your marketing materials and captivate your ideal clients. We understand the power of visually stunning designs, and we provide you with the tools to attract attention and increase sales. Lean from Jeff and the team at BalloonSuite.com
Networking and Support: Forge valuable connections with fellow attendees and our team of experienced instructors. Collaborate, share ideas, and create a strong support network that will continue to inspire and motivate you long after the summit ends.
Business Skills and Strategies: Discover proven business skills and strategies that will take your business to the next level. Our workshops focus on goal-setting, action planning, and providing the tools and support necessary to implement these strategies effectively.
Work On Your Business, Not Just In It: Take a break from the day-to-day operations of your business and dedicate focused time to work on its growth and development. Balloon Boss Summit allows you to step back, evaluate your business from a strategic perspective, and implement improvements to increase efficiency and reduce stress.
CBA Testing Opportunity: For those seeking certification as a Certified Balloon Artist (CBA), we offer CBA testing on Saturday, November 4th. Ensure you meet the necessary requirements and submit your online tests and materials by October 4th to qualify.
Unique Hands-On Experience: Our workshops provide a dynamic and interactive learning environment, with a low attendee-to-instructor ratio. This allows for small group learning, networking, and personalized attention to ensure you get the most out of the experience.
Going to Balloon Boss Summit
Don't miss the opportunity to gain a competitive advantage in the balloon industry, refine your business mindset, learn new skills, and apply effective tools to improve your business and self-care practices. Attract your target clients, create high-profit balloon decor, and develop leadership and team-building skills.
Join us at Balloon Boss Summit 2023 from November 5th to 9th for an immersive and transformative experience. Network, learn, and thrive with fellow balloon professionals who share your passion and drive for success. Register today and take the first step toward elevating your balloon business to new heights.